We have a fantastic group of knowledgeable and passionate subject matter experts who are sharing their experiences with us at the Cultural Sector Hub Conference 2019. Find out more about each of them here: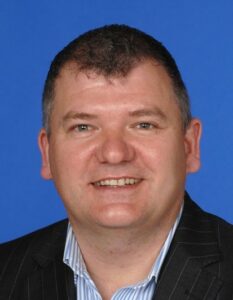 Pete Alesbury
Head of Estates and Facilities Management at the Royal Botanic Gardens, Kew
A strong professional public and private sector Estates & Facilities professional with over 20 year's experience across multiply sectors . Excellent working knowledge of legislative requirements and good practice guidance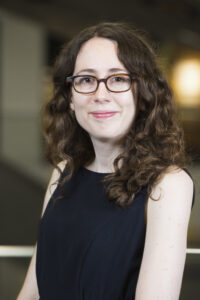 Lindsay Flood
Head of Movement and Storage, IWM
Lindsay Flood has worked on projects for IWM (Imperial War Museums) since 2011, this has included programming conservation, photography and gallery installations for Transforming IWM London, which saw the completion of the FWW galleries in 2014. In her current role as Head of Movement and Storage for six years Lindsay has project managed the IWM Storage Master Plan, this has included collection relocations, building refurbishments and a new build Passivhaus archive in 2019.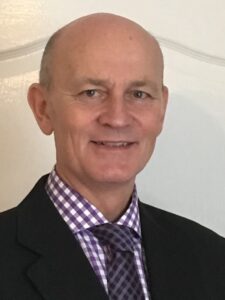 Paul Brooks CEng MSc FCMI MInstRE MIWFM
IWM Head of FM and Projects
Paul joined IWM as Head of FM and Projects on 1 November 2017 as part of the Visitor and Property Services team.  This was a new post, created to improve FM and project integration and coherence, formed out of the previous Head of FM role, covering all five IWM sites in London, Manchester and Duxford, but based in Lambeth.
He joined IWM after a busy and rewarding career spanning 39 years in the Royal Engineers, which included many deployed operations.  He has delivered civil engineering support, facility management services, and project and programme management services worldwide, including  the Falkland Islands, Broader Middle East, Cyprus, Bosnia, Former Yugoslavian Republic of Macedonia, Kosovo, Belize, Kenya, Norway, Afghanistan and USA, as well as UK and Northern Ireland. Some of his more interesting roles have included management of diverse indigenous work forces in far flung parts of the world, working on capacity building to deliver military effect.  His last role in the Army was with the Defence Infrastructure Organisation, leading and managing forward based military-led teams providing hard and soft facilities management and project management services in Nepal, Brunei and Singapore.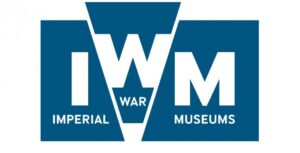 Stephen Rogers
Project manager at Imperial War Museum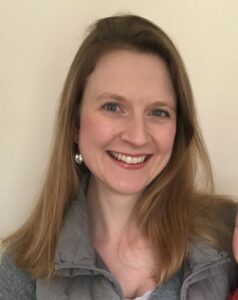 Hannah Mann
Fit For The Future Network
Hannah coordinates Fit for the Future, a sustainability network for practitioners from 100 charities, heritage bodies and arts and cultural organisations. Hannah supports its members to become climate resilient organisations by facilitating knowledge sharing opportunities, delivering impactful partnerships, and developing the network's events programme. Previously she has worked on sustainable transport projects for Sustrans and Living Streets, and delivered the successful 'Climate Week' initiative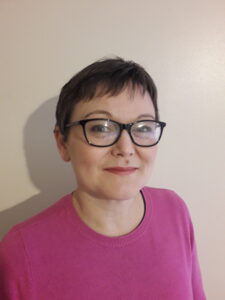 Becki Morris
Becki is a museum professional formerly in collections, now working with museums of all sizes and governance with strategy, auditing, positive action and support towards compliance and developing systematic inclusive practice in the Heritage Sector. Becki works across sectors as well as creating collaborative opportunities with disabled and neurodivergent people working in and visiting museums.  Our website of free case studies and resources is available via www.musedcn.org.uk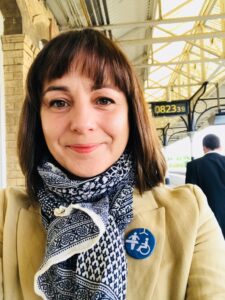 Alison Beevers
I'm Mum to a beautiful boy Mylor who is quadriplegic and has Cerebral Palsy. I Campaign for fully accessible Changing Places toilets, helping venues and organisations understand the importance and value of incLOOsion.  As a former secondary school art teacher, I am focused on improving inclusion and access in UK museums and galleries.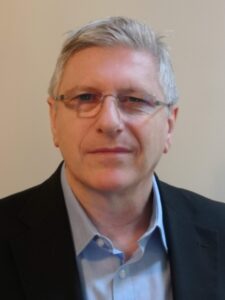 Prof John Edwards
Director Edwards Hart Consultants
A practitioner,  educator and researcher with wide ranging experience in the built environment spanning over 30 years. Director responsible for leading on building conservation and heritage management at Edwards Hart, with current London projects that include the London Coliseum for the English National Opera and Somerset House. Prior to 2014 John was Assistant Director of Cadw the Welsh Governments Historic Environment Service where he was the lead on conservation and responsible for the management and operation of their estate of 129 historic sites which included World Heritage Sites at five locations.  John has also contributed to the development of best practice which includes BS7913: 2013: Guide to the conservation of historic buildings as lead author and co-author of the RICS conservation guidance note.  Regularly delivers training courses across the UK, Ireland and mainland Europe . John is also Professor of Practice at the University of Wales Trinity St David.  Accredited / certified in heritage and conservation by the RICS, IHBC and CIOB.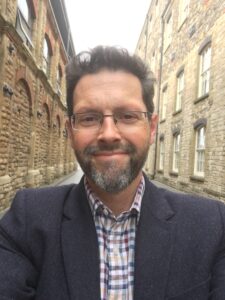 Rob Woodside
Estates Director at English Heritage
Rob is responsible for the conservation, maintenance and sustainability of over 400 historic properties across England, including Stonehenge, Hadrian's Wall, Dover Castle and Osbourne House. He was previously the Assistant Director of the National Trust London & South East Region and has also worked in commercial consultancy supporting major infrastructure, conservation management and World Heritage Site management.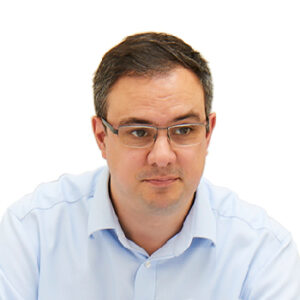 Michael Hewlett
Director, MRG
Michael has over 20 years recruitment experience solely in facilities management having joined an international recruitment consultancy in 1998 where he headed up the property management team specialising within the 'not for profit' and public sectors. He worked with Facilities Recruitment Limited from 2005 and launched their facilities management and engineering team as an Associate Director. Michael joined MRG in January 2008 to launch a public services division specialising within higher education, research institutions and the cultural sector. He has previously sat on the BIFM London committee. He is a main Board Director at MRG and equity shareholde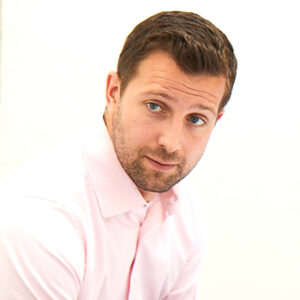 Ben Duffill
Director, MRG
Specialising solely in recruitment management consultancy at senior and executive management level within estates management, asset management and capital development, Ben has successfully planned and executed a diverse range of recruitment campaigns, benchmarking projects and consultancy assignments for client organisations spanning the higher education, science, government, NHS, cultural, charity and social housing sectors since joining MRG in 2008.  He previously sat on the CIOB Novus committee for London.  He is the MRG Deputy Managing Director and equity shareholder.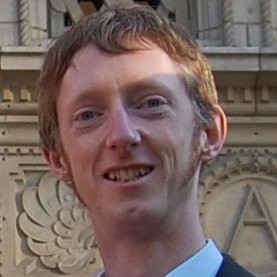 Stephen Hill
ARUP
Stephen specialises in building performance improvement for operational portfolios - strategy and delivery. This includes all aspects of sustainability, and in particular carbon emissions. I believe there's a significant untapped potential in our existing building stock, to deliver carbon reduction, and importantly improved health, satisfaction and productivity for occupants.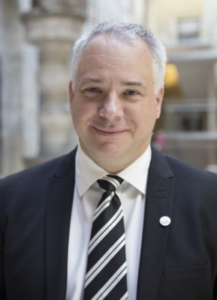 Vernon Rapley
Director of Cultural Heritage Protection and Security at the Victoria & Albert Museum
Vernon is a Special Advisor for the UK Government's 'Cultural Heritage Protection Fund', he is the founder and chairman of the National Museum Security Group, Chairman of the Security of Major Museums Europe Group (SOMME), the UK lead for Tourism on the Cross-sector Security and Safety Communications Team a board member of the International Council of Museum Security and a member of the NPCC (National Police Chiefs' Council) Heritage & Cultural Property Crime Working Group.
Before joining the V&A in 2010, Vernon served as a Scotland Yard Detective for 24 years; the last 10 years spent as the head of the Art & Antiques Unit. During that time he overtly and covertly investigated all manner of art and cultural property crime. He was a member of The Interpol Tracking Task Force (Iraq), as well as representing UK Law Enforcement on International initiatives to combat the illicit trade of cultural goods from places such as: Afghanistan, South America, Eastern Europe and South East Asia. He formed a number of long-lasting community partnerships, including the creation of 'ArtBEAT', a unique use of expert volunteers drawn from the cultural sector to assist the police.  Towards the end of his police career he organised two exhibitions on Fakes & Forgeries, the second of which, displayed in 2010, attracted 30,000 visitors in just 3 weeks.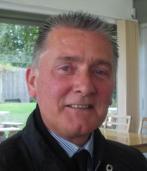 Bob Bantock
Operational Risk Business Partner (Fire Specialist) National Trust 
Bob Bantock GIFireE, Eng Tech, MISM, Mifl, MIIAI, CFPA (Europe) Dip. Has nearly 30 years fire safety experience and is the Heritage Fire Safety Specialist for the National Trust where he also advices on matters concerning Emergency Planning and Crisis Management. He has a National Role and covers England, Wales and Northern Ireland dealing with fire related matters at all Trust properties, including the Trusts 350 Historic Houses. Bob also represents the Trust at a number of strategic focus groups, including the Institute of Fire Engineers Special Interest Group for Heritage (IFE SIG), the Fire Sector Federation (FSF) and South East Heritage Group.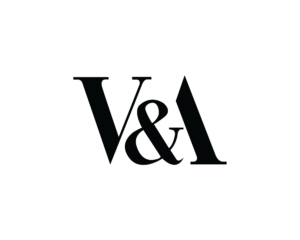 Mark Blackaller
V&A, Clerk of Works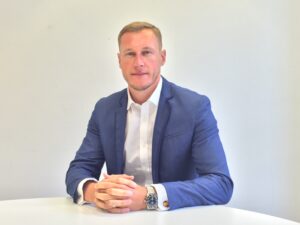 Andy Nicholson
Founder and Director of the Fire Surgery
He is a Chartered Fire Engineer with over 20 years' experience with Fire Engineering design. He was part of the second year to graduate from the unique Fire Engineering degree from the Holdsworth School of Applied Science at the University of Leeds and also holds a Masters degree from the School of Architecture at The University of Cambridge.
He has been responsible for the development of fire strategies for some of the most high profile buildings around the UK including the Cutty Sark Restoration, the Millennium Dome and the O2 Arena. He has a special interest in public and cultural buildings including Theatres, Libraries, Galleries and Museums and particularly heritage buildings and has worked on projects including the British Museum Great Court. Working on the new Grand Egyptian Museum in Cairo is a particular career achievement.
He is a committee member of the Institution of Fire Engineers special interest Group for heritage fire safety and lectures regularly on this subject. He has a passion for innovation and creative design and driving industry standards forward. He was a principal author of BS 9999, the advanced approach to fire safety design and sits on numerous British Standard committees for Fire Safety.
He has won Best Fire Strategy of the year with the Society of Fire Protection Engineers in 2015 and 2016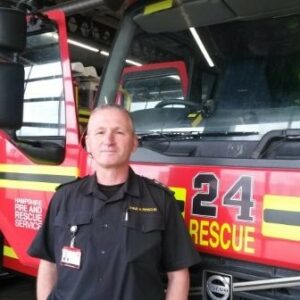 Charlie Harris
The National Fire Advisor for Historic England
Charlie is responsible for advising government on fire safety related issues, training people in the historic sector and producing guidance documents for Historic England. He served 37 years with Hampshire Fire & Rescue Service, with over 20 years in fire safety as well as responding to all types of incidents as a flexible duty officer. He was seconded to Crown Premises Inspection Group for a period of 5 years dealing mainly with historic buildings. He currently chairs the SE Heritage Group in England and sits on the IFE (special interest group) for heritage along with all other regional groups.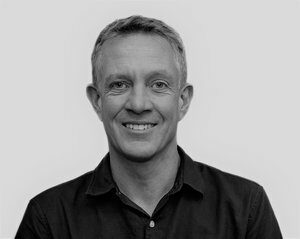 Andy Passingham BEng (Hons) MSt CEng MCIBSE MIFireE
Director, OFR
Andy joined OFR Consultants in early 2017, bringing 25 years experience from Arup and Buro Happold.  He has lived and worked in London, Hong Kong and New York before settling in Bath, although he continues to enjoy travelling for projects in locations as diverse as Sri Lanka, Portugal and Myanmar.
Andy has worked across a wide range of markets and sectors and has developed fire strategies for some truly iconic projects, including The Eden Project, St Pancras Station and more recently the new stadium for Tottenham Hotspurs and metro stations in Riyadh.  He has experience of projects across the globe, including the Middle East, USA, Hong Kong, Singapore, India, South Korea, Russia, Gibraltar.  Clients and projects in the cultural sector have included the Museum of London, the National Portrait Gallery, the Natural History Museum, Tate St Ives and the V&A museum.
His experience includes design for building services systems, with particular emphasis on fire protection systems. As a fire engineer he has developed integrated fire strategies for a wide variety of high profile projects, including fire engineering analysis such as smoke production and behaviour analysis, evacuation modelling and analysis of structural response to fire. He has particular interests in improving the processes of interdisciplinary design and the integration of architecture with engineering.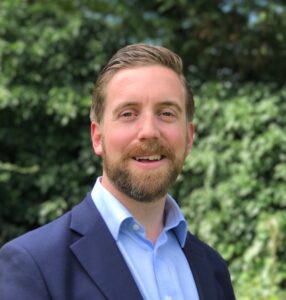 Ben Melham
Curator of the Cultural Sector FM Hub & Director of Mortice Consulting Ltd.
Ben has spent his career caring for and developing some of the most iconic and critical estates across the UK. Ben is passionate about the care of our built and cultural heritage and founded Mortice Consulting which focusses on providing FM and Estate Management expertise to some of the UK's leading cultural institutions. Current clients include; The British Library, Royal Museums Greenwich, The Museum of London, The Horniman Museum & Gardens, Somerset House Trust.
Ben established the Cultural Sector FM Hub with the aim of sharing best practice about Cultural Sector Estates operations, maintenance and development. He works hard to grow this conversation and make it available to institutions regardless of their size.
Ben is involved in other cultural sector best practice sharing endeavours. He sits on the Organising Committee for the International Museum Construction Congress (http://www.museum.construction) this year being held in Budapest. Ben will also be presenting at the Museums Association Conference.